SPANISH COURSES FOR PROFESSIONALS
These courses are designed for students who, through their profession, need to expand their knowledge in their sector.
Enrollment Fee: 50 € . Includes: academic counseling service, welcome pack, wireless internet access, certificate of completion of course, loan service of books, movies , cd.s.Prisma Pack: 35 €. For this course you will need to purchase the Prisma Pack ( student book + workbook )The enrollment and Prisma Pack expenses are automatically added to your order at the time of your purchase.
The best quality and prices guaranteed
About 7 students per class (maximum 10).

The school is open all year round and courses start every Monday for all levels.

High quality teaching Spanish to foreigners.

Student Book and Workbook (all levels). Not included in the course price. Where books are necessary the amount is automatically charged when purchasing a course.

Minimum age of students is 11 years old.

Our school is located in the center of Madrid with easy access to public transportation.

Customer service: our staff is available to help and guide students from the moment they register until the end of their program.

DELE (Cervantes Institute Official Exam): preparation and guidance.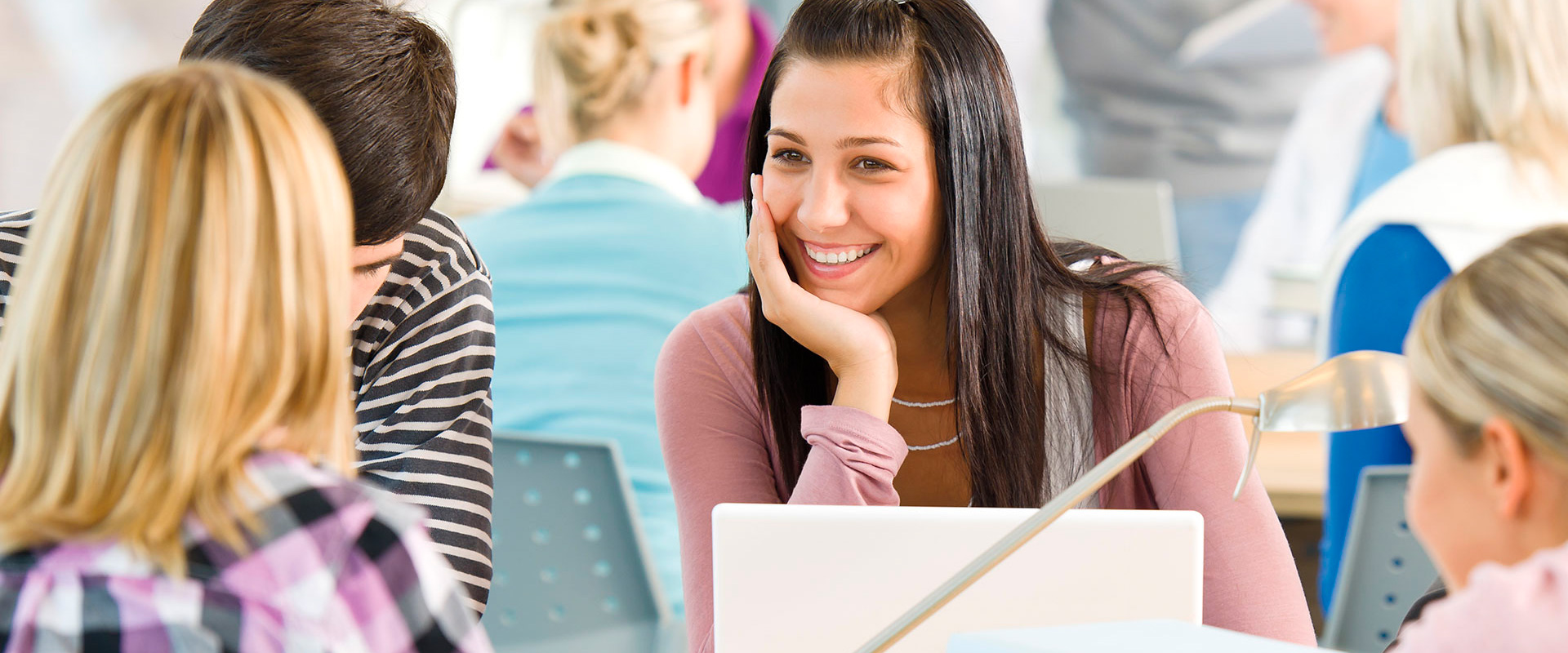 All our services include:
Orientation and welcoming at school.

Certificate of studies after completing the course.

Spanish classes are Monday through Friday (except holidays). The schedule will be confirmed on the first day of class after the level test.

Oral and written tests will be held the first day of school for all students except beginners.

Cultural workshops: conversation, press, cinema, art, history, literature, business, creative writing, pronunciation, gastronomy, folklore, music, etc.

Cultural activities and excursions to places of interest in and outside of Madrid in order to introduce students to the customs, festivals, cuisine, culture, etc. Some are free and others are paid.
Enrollment fees per student
Prisma Pack (book+ activities)
Enrollment fees are automatically added at the time of your purchase of whichever course you choose with the Santa Barbara Language School.
The school supplies will be automatically added to your purchase when ordering any course where such material is necessary. If you have books from a previous course with us, you can remove the fees from your new order.