Do you want to get a Spanish diploma for schoolchildren?
The DELE are official Spanish degrees awarded by the Instituto Cervantes on behalf of the Spanish Ministry of Education. They have international recognition and indefinite validity.
The Cervantes Institute offers two DELE Spanish exams for Spanish students between the ages of 11 and 17: DELE A1 exam and DELE A2 / B1 exam of the Common European Framework of Reference for the CEER languages. DELE examinations for schoolchildren can be held in two examination exams per year at more than 1000 examination centers around the world.
School fees: € 50. Includes: Academic counseling service, welcome folder, internet and Wi-Fi access, course attendance certificate, book loan service, movies, CDs. These tuition fees and the El Chronómetro manual will automatically be charged to your purchase at the time of ordering.
SPANISH COURSE OF TOURISM AND TRADE
OBJECTIVES OF THE TOURISM AND TRADE COURSE
The objective of the Spanish Tourism Course is for students to learn how Spain and Latin America are promoted through tourism, especially linguistic tourism.

The objective of the Spanish Trade Course is for students to learn about the development, relationships and strategies of the different trade sectors in Spain and Latin America.
SPANISH TOURISM
These courses are designed for students who, through their profession, need to expand their knowledge in the tourism sector. We work in linguistic, pragmatic and multicultural contexts for professional development in the field of Spanish and Latin American companies and institutions in this sector and in any other communicative situation related to tourism.
The three levels (Basic Certificate, Higher Certificate and Diploma) follow the same thematic programming, although content and grammar are appropriate to the linguistic acquisition of each level.
This course includes internships in a hotel, in a travel agency, or in any other company related to the tourism sector (20 hours of internship, 10 hours of Spanish Tourism Course).
THE SPANISH BUSINESS
These courses are aimed at those students who have already acquired enough communicative competence to develop comfortably in everyday situations, but who, for studies or professional activities, do not want to go deeper into a more specific field of Spanish: business.
The materials are specifically designed to meet the objectives of the project and are based on authentic press materials, magazines and other media. Also included are activities related to business correspondence.
The three levels (Basic Certificate, Higher Certificate and Diploma) follow the same thematic programming, although the linguistic progression is in function of the grammatical and functional contents of each level:
Spain and the European Union
This program includes, in addition to the face-to-face classes, extracurricular activities related to the syllabus, such as visits to the Stock Exchange, the Chamber of Commerce, etc … always accompanied by the teacher.
BASIC CERTIFICATE OF SPANISH BUSINESS EXAM (B2)
SUPERIOR CERTIFICATE EXAMINATION OF SPANISH BUSINESS (C1)
EXAMINATION DIPLOMA OF SPANISH BUSINESS (C2)
METHODOLOGY
The Santa Bárbara Language School links to the most recent methodology of teaching from a communicational perspective, which is addressed to all types of students.
We want our students to be independent thinkers and active participants who are highly motivated to achieve a good level of communicative competence in all competences (written comprehension, written expression, oral comprehension and oral expression).
Our main objective is to educate our students with the knowledge and strategies necessary for a complete immersion in any Hispanic environment, mainly exploring the different cultures of Latin America and Spain.
We also want students to be honest and to improve their interculturality, to feel confident and to strengthen their identity and self-expression, while enriching their experience as a multilingual person.
EXTRA ACADEMIC ACTIVITIES PROGRAM
The program of activities and excursions will help you discover the Spanish culture as well as other aspects of the language or of our city. It is the perfect complement to the courses because it offers you the opportunity to practice the language in real situations while you live in Spain.
The best quality and prices guaranteed
About 7 students per class (maximum 10).

The school is open all year round and courses start every Monday for all levels.

High quality teaching Spanish to foreigners.

Student Book and Workbook (all levels). Not included in the course price. Where books are necessary the amount is automatically charged when purchasing a course.

Minimum age of students is 11 years old.

Our school is located in the center of Madrid with easy access to public transportation.

Customer service: our staff is available to help and guide students from the moment they register until the end of their program.

DELE (Cervantes Institute Official Exam): preparation and guidance.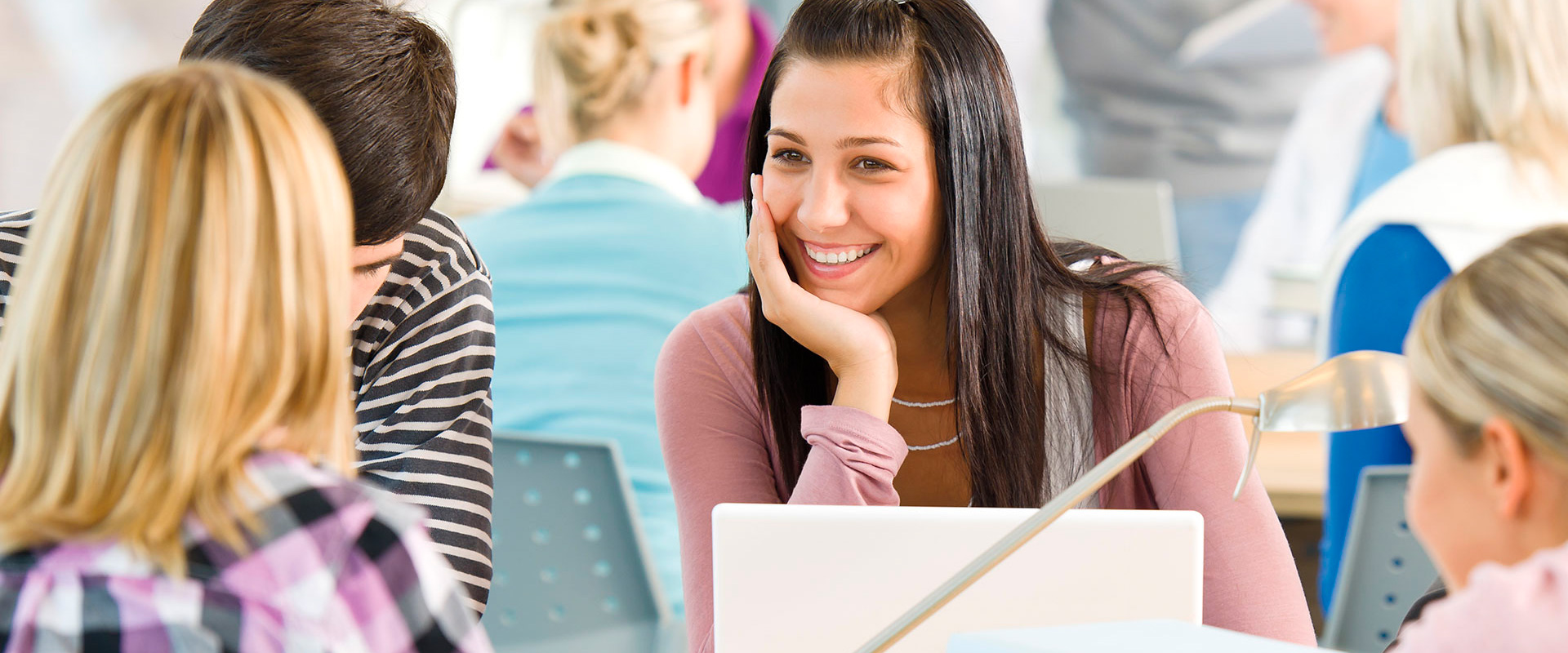 All our services include:
Orientation and welcoming at school.

Certificate of studies after completing the course.

Spanish classes are Monday through Friday (except holidays). The schedule will be confirmed on the first day of class after the level test.

Oral and written tests will be held the first day of school for all students except beginners.

Cultural workshops: conversation, press, cinema, art, history, literature, business, creative writing, pronunciation, gastronomy, folklore, music, etc.

Cultural activities and excursions to places of interest in and outside of Madrid in order to introduce students to the customs, festivals, cuisine, culture, etc. Some are free and others are paid.
Enrollment fees per student
Prisma Pack (book+ activities)
Enrollment fees are automatically added at the time of your purchase of whichever course you choose with the Santa Barbara Language School.
The school supplies will be automatically added to your purchase when ordering any course where such material is necessary. If you have books from a previous course with us, you can remove the fees from your new order.