HOTEL ACCOMMODATION
Do you need to know where to stay while you study Spanish?
SANTA BARBARA School offers different accommodation options where you will feel safe, comfortable and happy during your stay.
Our accommodation staff will provide full assistance.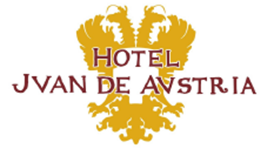 Hotel Ágora Juan de Austria
Opened in 2011, Ágora Juan de Austria is a 4-star hotel located in the stately neighborhood of Chamberí. With a cosmopolitan, serene and welcoming atmosphere, its decoration is inspired by the emblematic figure of Infante Juan de Austria, combining a classic atmosphere with state-of-the-art facilities. This centrally located hotel in Madrid is a perfect place to rest for tourism and business travellers, thanks to its privileged location and its complete services, including an events room, cafeteria and parking.
It is located 1 minute from the Santa Barbara School. A 4 star family friendly hotel. There are suites for a complete family. They have a safe and a terrace in some rooms. Dinner service in the room. Spacious living room and breakfast in the dining room.