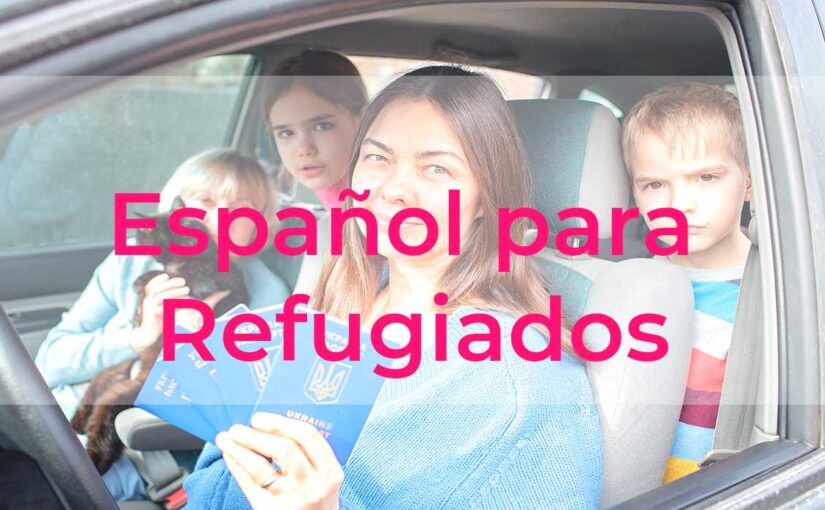 As of March 7, refugee families from Ukraine began to arrive in Spain, fleeing the war and the Russian invasion. Learning Spanish is a priority for them.
Given that our entity, through the CSB Escuela de Español (framed in the Pastoral and Social Innovation Plan), has already been welcoming refugee groups of different nationalities since May 2021 , as of March 7, the referrals of Ukrainian families to Brotherhoods of Labor – Madrid.
In addition to needing help, these refugees come to learn the Spanish language and to be able to gradually join our society.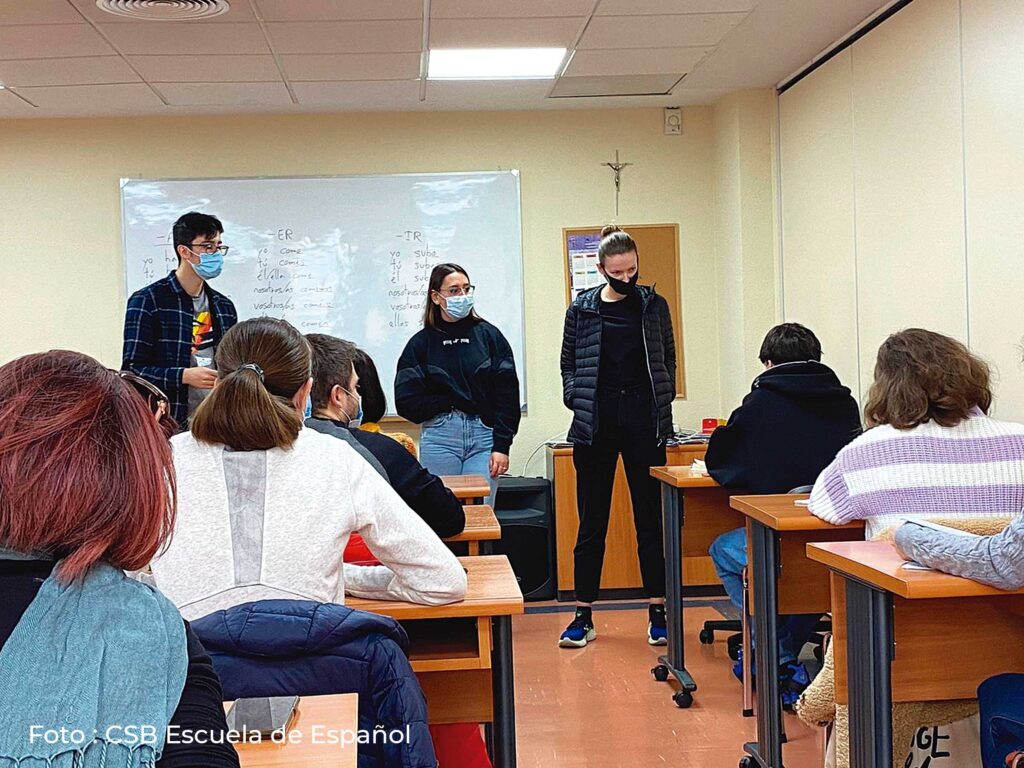 Class with Ukrainian refugees from CSB Escuela de Español
Spanish for Refugees referred by entities through alliances with HHT Madrid
Currently, these people are referred by the Spanish Commission for Refugee Aid (CEAR), the Spanish Red Cross and "Grupo 5 Acción y Gestión Social ", through the alliances maintained between these institutions and HHT-Centro de Madrid.
The presence of these Ukrainian refugees at Headquarters shows a human reality in which their need to receive basic services, such as food, listening, psychological care, etc., is detected . Most of them are Ukrainian women and children. Men have also arrived, although in smaller numbers, as martial law forces men aged 18 to 60 to remain in Ukraine.
Aid to Refugees from Ukraine and other nationalities
Thus, Brotherhoods of Labor – Madrid Center will provide assistance to the group of refugees from Ukraine and other nationalities. Our objective is to approach and adapt our Pastoral and Social Innovation Project to the new world reality and to the crises of forced displacement that are taking place in the world, to the extent of our possibilities, using the tools available to our entity.
An account has been set up at Banco de Santander to receive financial contributions:

CONCEPT: YOU ARE REFUGEES. Santander Bank. Account number: ES38 0075 0562 4106 0030 0003. Owner Brotherhoods of Labor-Centro de Madrid.
The humanitarian crisis in Ukraine may become the most important of this century . However, we must not forget the migratory movements of other refugees, as we have been seeing in Brotherhoods. It is a priority to respond and fight to extend social justice to these brothers in such a vulnerable situation.
We continue to work to promote new services in favor of those most in need.
"One for another and God for all".
(Also published in A Hombros de Trabajadores-April 2022-p. 8 )